Dear Reality Church
I believe that God has provided us with a unique opportunity through the 1000 campaign. The possibility of impacting so many people is rare and very special. As we focus on what God is leading us to give toward the campaign, I want to invite you to reflect on God's blessings in your life and upon our church. This is a very special time for our church family, which includes anticipation of even more as we seek and follow God's will.
I am confident that in the next three years the 1000 campaign will open new doors of opportunity for 1000 people in our area and the world, and for our current church family. If God puts it on our hearts to give sacrificially, we will see Him work through us to reach 1000 more people and move into ownership of our building.
We are now challenged to give sacrificially, over and above our current giving, for three years. Our decision to do something like this requires diligent prayer and obedience to God's leading. Our faith in God to accomplish so much through us is something that I believe pleases Him (Hebrews 11:6). I genuinely believe that the people of Reality Church are ready for the challenge this campaign offers. Let us enter boldly into this endeavor, believing in God's provision and grace.
Please examine the enclosed brochure carefully. With a heart full of gratitude and faith, I ask you to consider your part in this campaign. What you give is a personal decision between you and God. What we accomplish together will benefit many.
May the Lord bless you and keep you, and may His name be glorified in this endeavor,
Pastor Joe
Buying Our Building
When God gave us this space three years ago, it was only possible because a group of people gave sacrificially and trusted that God would lead us to a new space. As a result, our church has over doubled in the number of people that are a part of our family, and it has grown closer to God by allowing us to focus more on Him.
When we moved into our building, we hoped one day we'd be able to purchase it. God has opened the door for this to become a reality, and we didn't expect it would be our whole building! When we trust God, He always does exceedingly and abundantly more than we could ever ask or think.
Our building is 41k sqft! It includes rental income as well as the capacity to expand as our church family grows. We are in a location that is strategic to Lancaster County. Purchasing our space will allow us to build equity and eventually pay it off. This will be a very special gift to people in the future.
The cost of the building is $3.36m, which works out to be $82 per sqft. This is an amazing value compared to buying land and building a space. God is blessing us!
The Kettle vision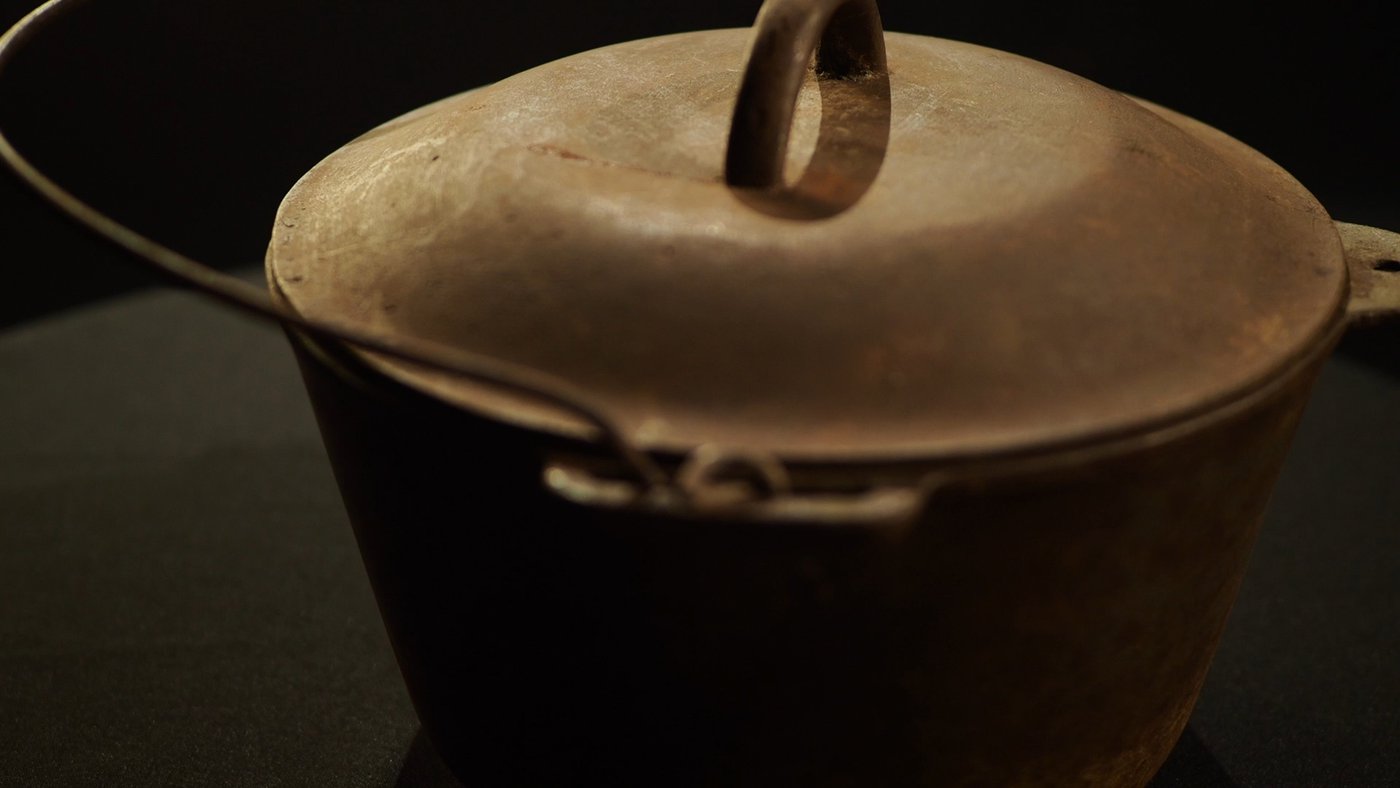 We didn't expect that God would call us to reach 1000 people in the next three years! We realize He must really trust us, and believe that we can do something very special that is on His heart.
God is asking us to mobilize staff and volunteers to reach 1000 additional people in the following ways over the next three years:
Grow our current campus by 400 people, and baptize 300 people!
Plant 2 churches that will each launch with 250 people.
Deepen the connection between Reality Church goers and God, in a way that helps people become more like Jesus.
Develop creative digital approaches to discipleship.
Expand world and local outreach.
Focus on leadership development and become a factory for leaders passionate about the Kingdom of God.
400 (growth) + 500 (plants) + 100 (world and local missions) = 1000 People!
Our Goal
These three goals will allows us to set benchmarks for how we'll be able to respond, according to how we collectively as a church family are led to give.
$1.1m will allow us to purchase our building and fund closing costs.
$1.35m will allow us to purchase the building and start reaching the 1000.
$1.6m is a God sized goal that will allow us to purchase our building and reach 1000 people in the next three years through ministry initiatives and staffing.
What Can I do?
Be informed about the vision.
Pray about what you can do. Be intentional and open to God stretching you. He may want to do more through you than you might initially think.
Respond with faith to what God is leading you to give, above your normal tithes and offerings, over the next 3 years.
Questions and Answers
Why are we doing it?
This is all about obedience to God, the eternal souls of people, and purchasing our space.
This campaign will allow us to deepen the connection between Reality Church attenders and the Lord.
Purchasing our building makes the best long-term sense for the stewardship of our church.
What are you asking us to do about it?
Over the next 5 weeks, take the time to learn about the vision.
Pray and ask God how He is leading you to give above your normal tithes and offerings over the next three years.
On Commitment Sunday, November 21st, submit a commitment card that will let the church know what the Lord is leading you to give.
Why do we need to purchase our building?
With the income from the leases associated with the upstairs of the building, purchasing the building will lower our expenses.
Every month we will build equity in the building. This will start with 7k per month and increase every month.
Owning the building will secure the space for our future and allow us to grow into more of the building.
Owning the building will give us more say in who is a tenant.
How will the new facilities be funded?
If we all work together, where everyone is involved, we can fund this vision. Not everyone will be able to give the same amount, but if we all ask God and do what He is leading us to do, over the next three years above our normal giving, we will see God do amazing things.
Where we're at: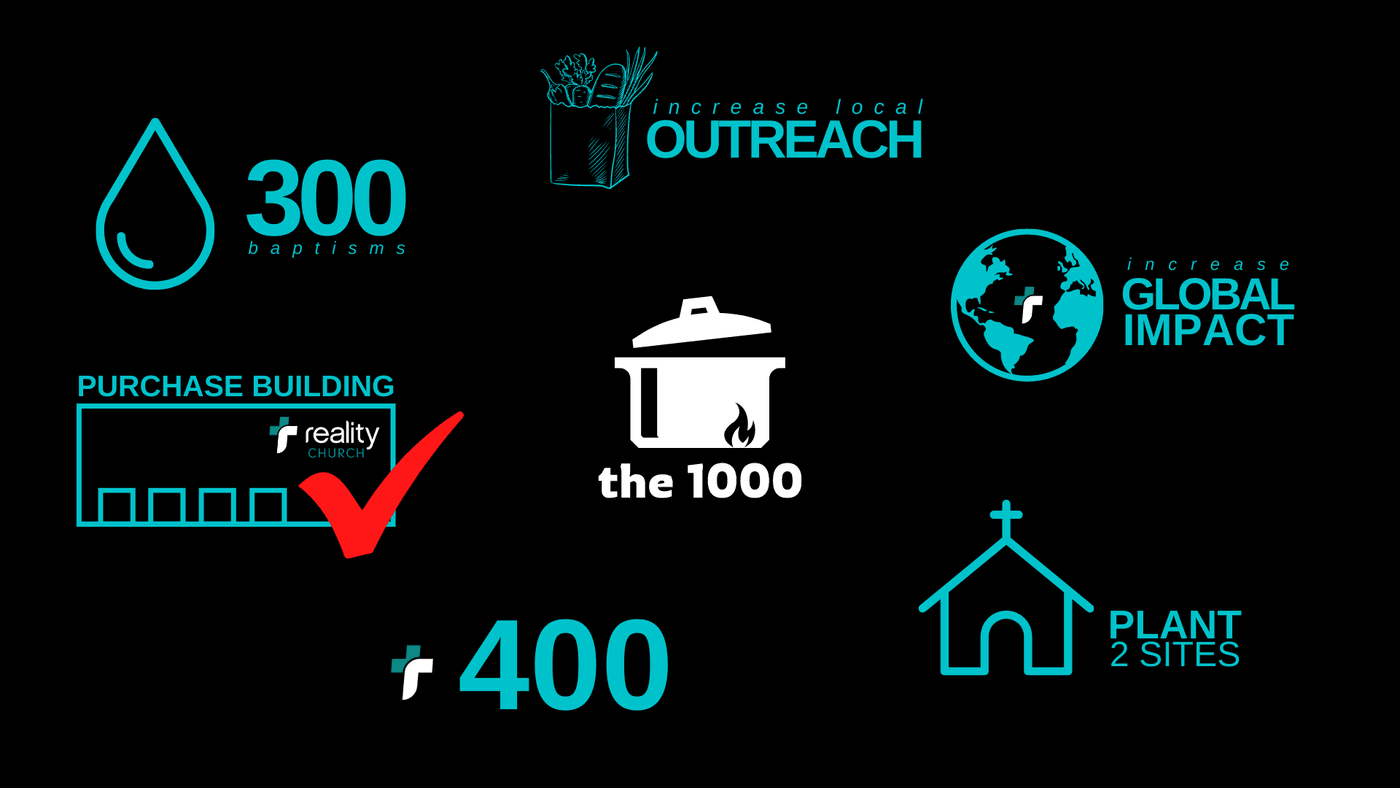 Pray with us: