What's happening at RSM?
6-8th & 7-12th Grade Students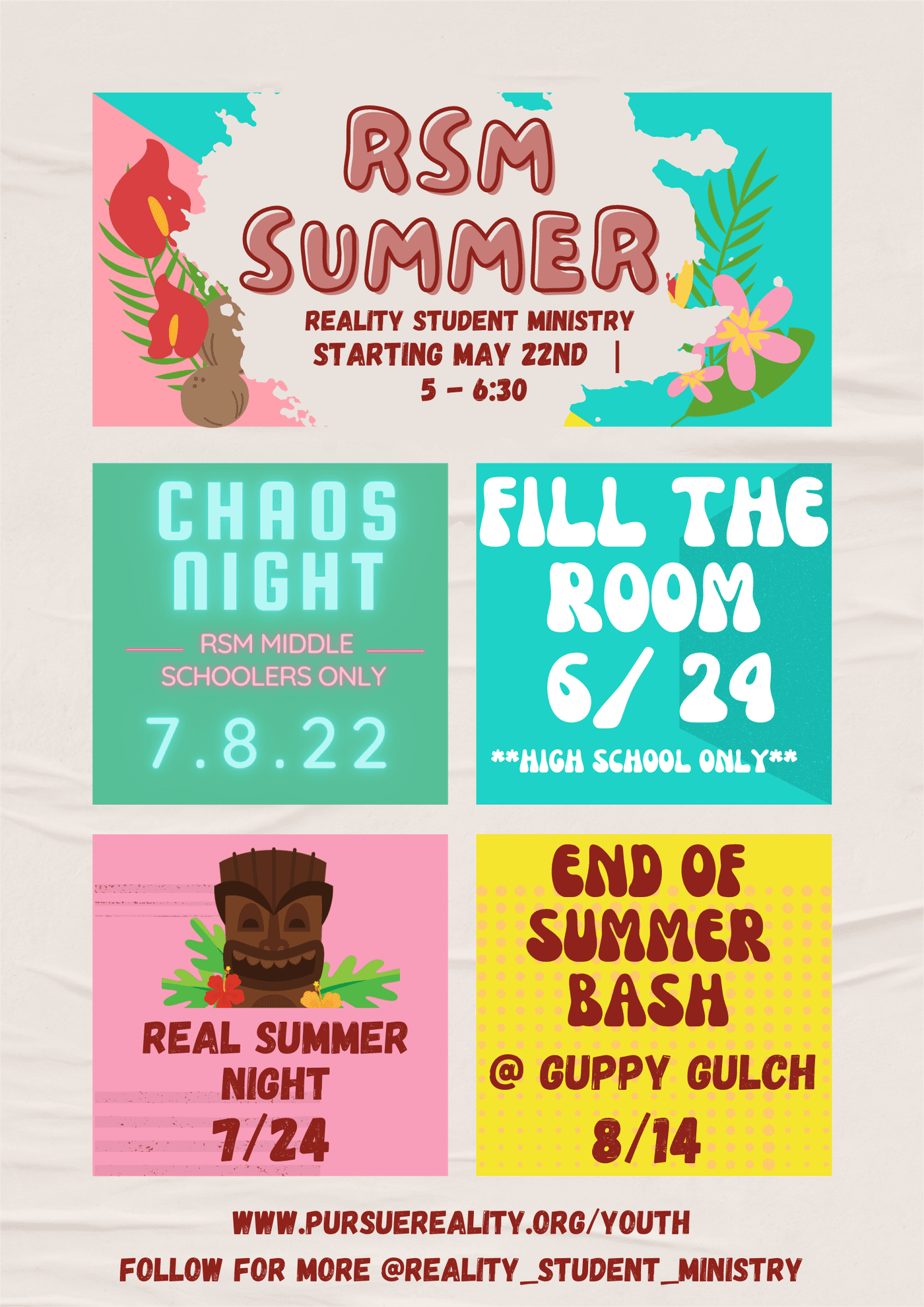 Middle school and high school students, RSM IS KICKING OFF THE SCHOOL YEAR LIKE NEVER BEFORE! Come out on Sunday, August 28th from 5-7 pm to get your hearts and minds set on giving everything to Jesus this fall!

END OF SUMMER BASH @ GUPPY GULCH
RSM is heading to GUPPY GULCH August 14th! We loved this Summer and we want to make one more memory before school starts. Join us as we jump on blobs and off of high dives! Guppy Gulch is full of inflatables on water with endless amounts of fun.
We are asking everyone to bring their own food or coordinate to buy food on the way down/up. Food will not be provided.
We will be driving up after first service and be back at the church at 4. This will be in place of Youth group that evening.
SIGN UP BELOW!