Welcome to the Women of Reality! We love to have fun while growing relationship among the women of our church and community. Throughout the year we have Ladies Nights, community outreach events, Women's Hour and more. Our mission is to grow, connect and serve together.
IF:Lancaster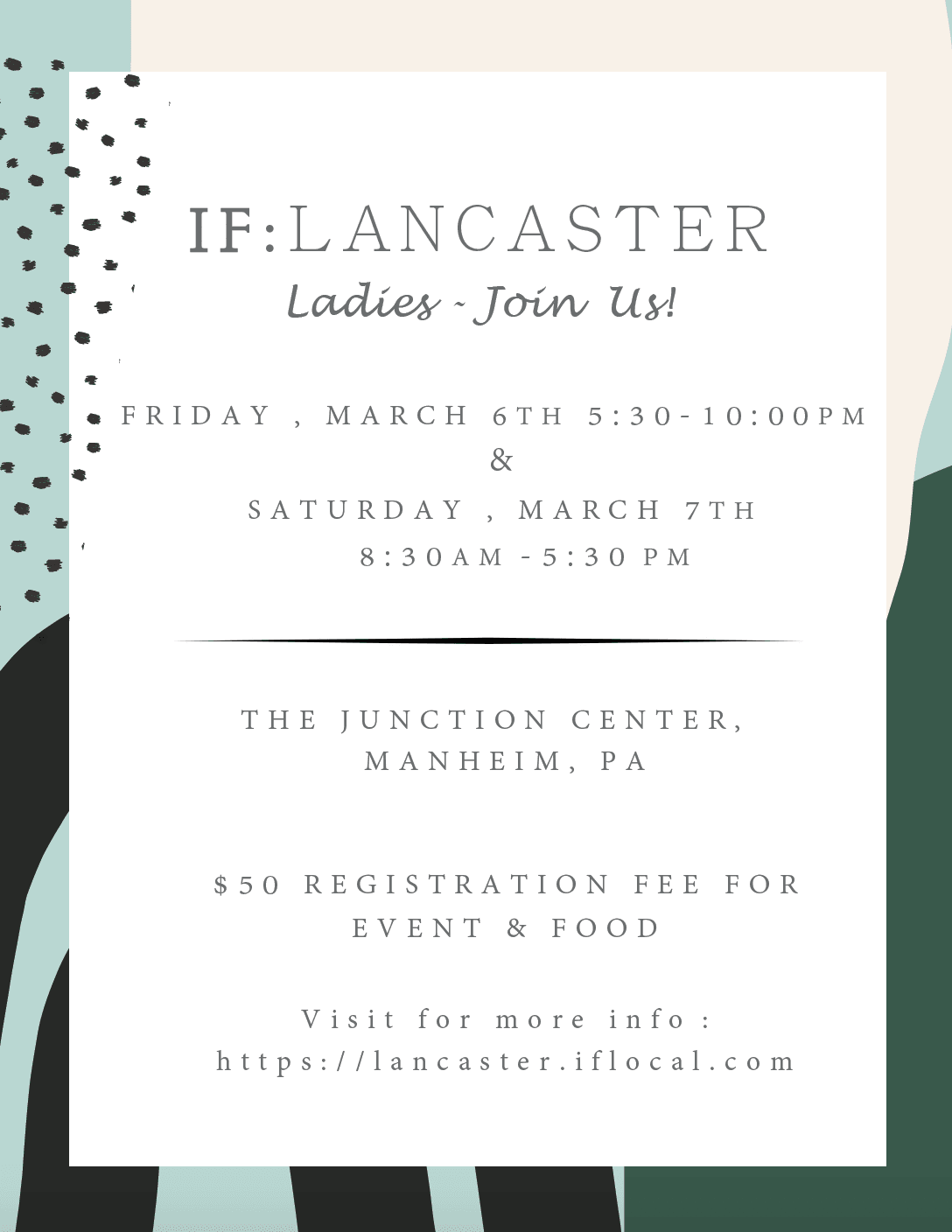 We are so excited to be attending IF:Lancaster together! This event is Friday, March 6th, 5:30-10:00pm and Saturday, March 7th, 8:30am-5:30pm at The Junction Center in Manheim, PA. Teachings recorded at IF:GATHERING 2020 in Dallas, Texas will be streamed, along with live worship, a marketplace experience and delicious food. Cost is $50.
Mark your calendar!
Our next Ladies Night will be Saturday, April 4th, from 6-8pm. More info coming soon!!
For more information about Women of Reality please contact Megan Kalbach.